Quadra Wi-Fi means "Ridiculously Fast Wireless Service" for all of your business needs.
Quadra is a leader in providing next generation Wi-Fi service for all your business needs including hotspot access for your guests and secure Wi-Fi for your employees and business data. Quadra access points are Mobile ready to support smartphones, tablets, and traditional Wi-Fi products with fast and reliable Wi-Fi connectivity.
Quadra Technology specializes in Wi-Fi services for Hotels, Motels, Public Areas, Marinas, Offices, Schools and more.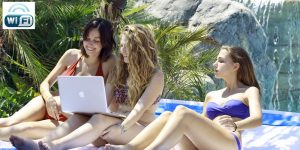 Quadra is one of the most recommended companies for Wi-Fi solutions by third party ISP providers. Return Home